The Damn Fools are a Vancouver based rock and roll band, heavily influenced by classic rock, blues, soul and southern groove. Following their formation in 2012, the Damn Fools found that they were in need of a personal brand after quickly making an impression within the industry and with fans. 
​​​​​​​
BRAND GUIDELINES EXCERPT
​​​​​​​
Defining the Damn Fools visual identity was heavily inspired by the band's musical roots, ideologies and inspirations. I decided to hone in on their experience and process of recording live, which lends a raw tone and human element to their music by capturing specific moments in time. This was translated visually through photography and gestural drawing, which is used as a metaphor for capturing moments and representing the analogue process of recording live.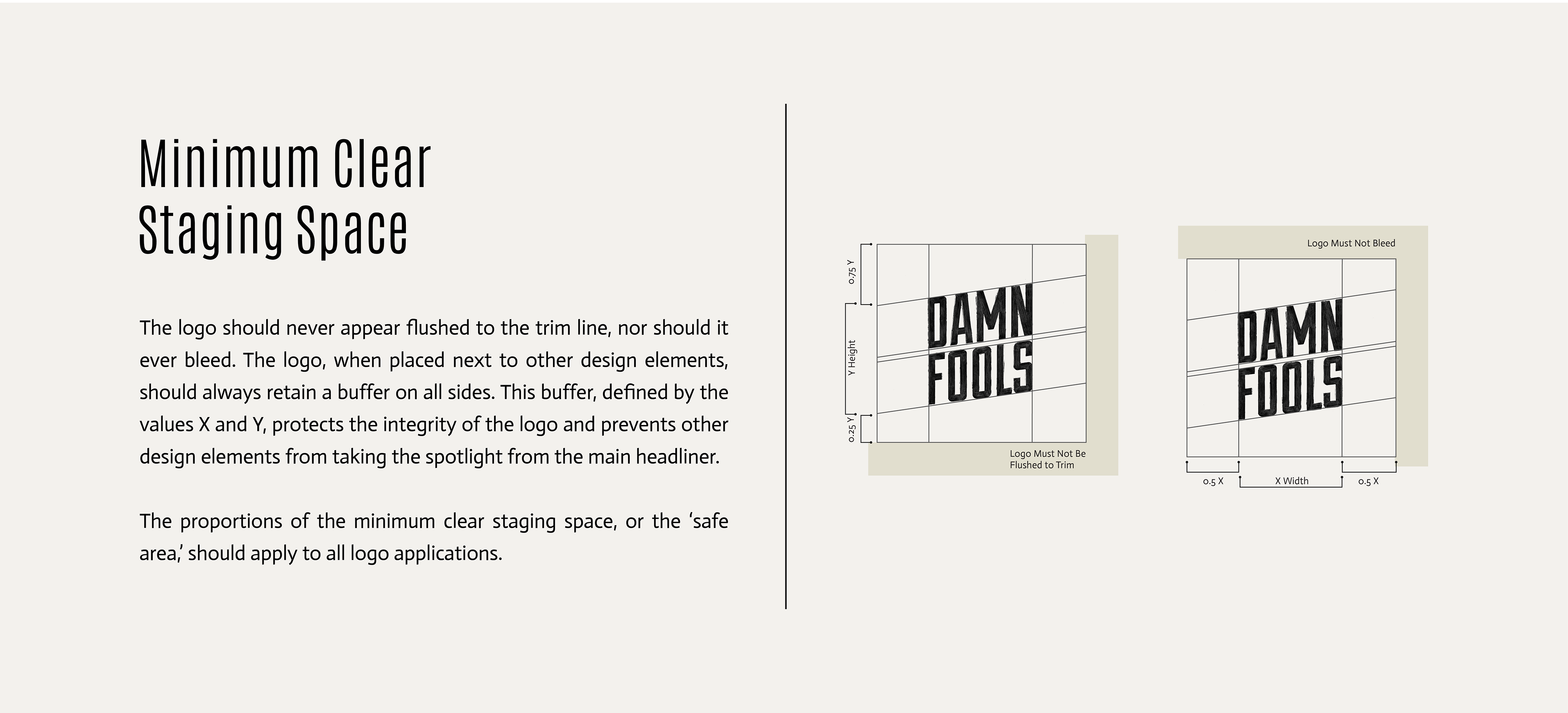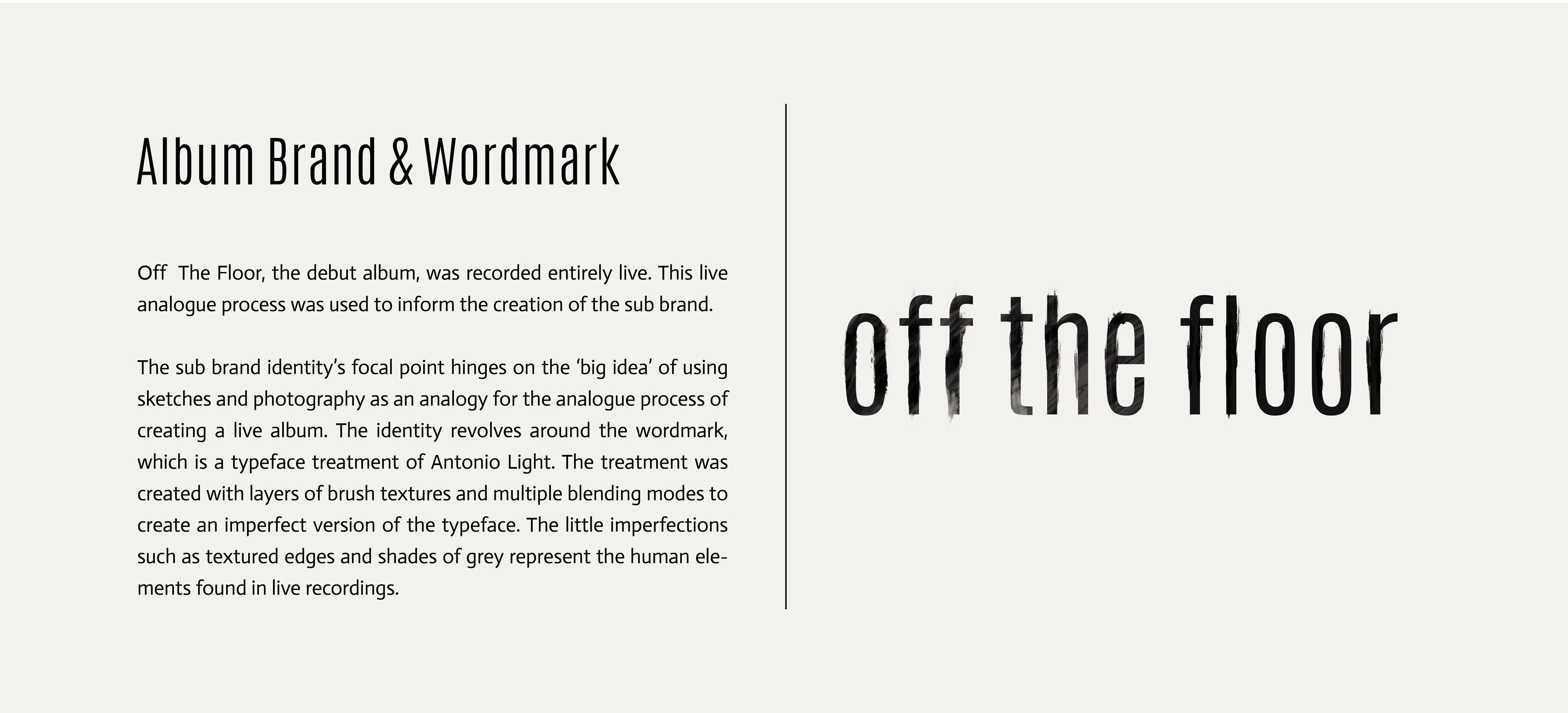 DEVELOPING KEY VISUALS
​​​​​​​
In order to really showcase the band members individual personalities, as well as their collective dynamic, we decided a photo shoot was required. I worked with professional photographer, Christian Arias-Carrasco and together we set up a make shift studio and found creative solutions with sets, props and lighting. Creating a fun set environment helped bring the photos to life and the final portraits perfectly capture the band's identity and support the overall branding.
An informal interview with the band during one of their jam sessions was the source of inspiration not only the final brand identity, but also the album booklet. 
The band was describing the process of recording live and they said something that really stuck with me.

 
"Recording live is like a snap shot in time.  It retains a human element and it's not always perfect. When you are live, you only get one take and if you mess up you have to do it again."
The whole concept for the brand became "Capturing The Moment."  I tried to incorporate an analogue approach to design elements. This 'one-take' philosophy that the band brings to their music was explored through different techniques such as hand drawn textures blended with digital elements, as well as photography with gestural drawing overlays .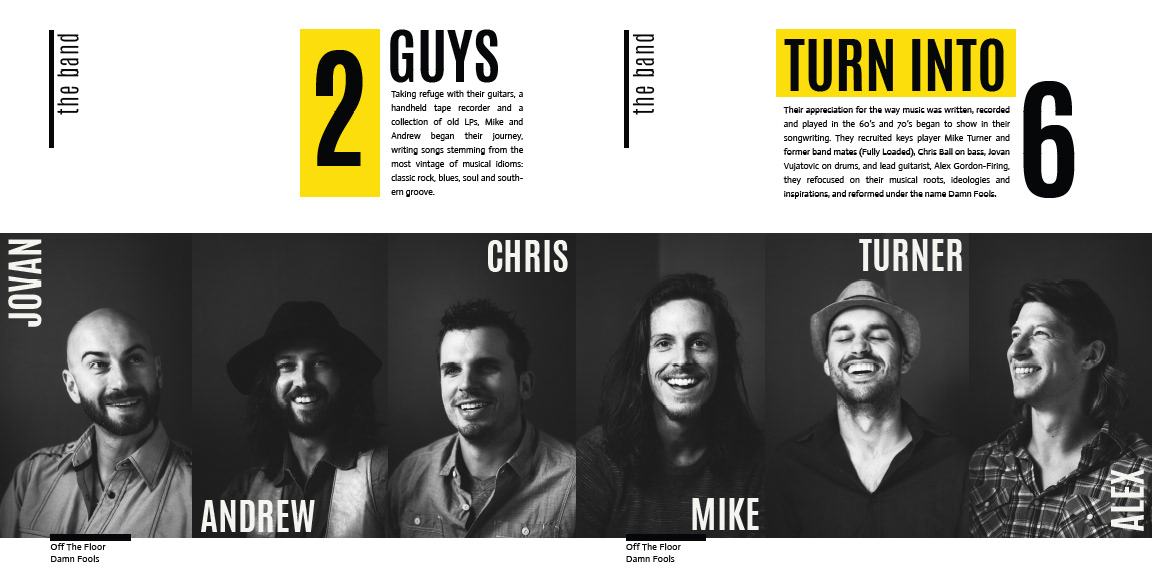 You can check out the Damn Fools music
here.
MENTORS: Myron Campbell & Cesar Martinez